DVD CHF 24.00 (plus Porto und Verpackung)
Laufzeit/Running time: 72 min. – English with German Subtitles (optional)
ALS JUNGE FRAU TANZTE SIE, UM ZU ÜBERLEBEN. SPÄTER ÖFFNETE DER TANZ IHR UND ANDEREN SCHWARZEN KÜNSTLERN DIE TÜREN ZUR WELT. EIN BERÜHRENDER FILM, DER HINTER DIE KULISSEN DES BEWEGTEN LEBENS DER OTHELLA DALLAS BLICKT.
Sulamith Ehrensperger, Journalistin 3sat/SRF
Born 1925 in Memphis Tennessee, Othella Dallas started dancing at the age of five. Discovered by re- nowned Choreographer Katherine Dunham at the age of 19 she studied and later graduated at «Dunham School of Theatre and Dance» in New York and became leading dancer at Dunham's Company. In 1949 she married Swiss Engineer Peter Wydler and started a new career as a singer, soon sharing the stage with legends of the area like Nat King Cole, Duke Ellington, Dizzy Gillespie, Quincy Jones and others. In 1960 she moved to Switzerland and in 1975 founded a Dance School in Basel where she teaches until this day.
Othella Dallas wurde 1925 in Memphis, Tennessee geboren. Mit neunzehn wird sie von der Choreographin Katherine Dunham entdeckt, studiert an der «Dunham School of Theatre and Dance» in New York und wird Solotänzerin in der Dunham Company. 1949 heiratet sie den Schweizer Ingenieur Peter Wydler und beginnt eine Karriere als Sängerin. Schon bald steht sie mit den Grossen des Jazz wie Duke Ellington, Quincy Jones, Nat King Cole und Dizzy Gillespie auf der Bühne. 1960 lässt sich Dallas in der Schweiz nieder und eröffnet 1975 in Basel eine Tanzschule, an der sie heute noch unterrichtet.
Without dancing and singing – without a stage and an audience – I cannot live.
Othello Dallas
Click here to download the PDF.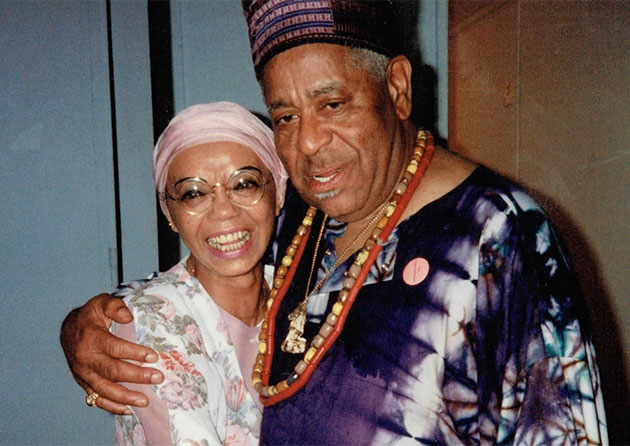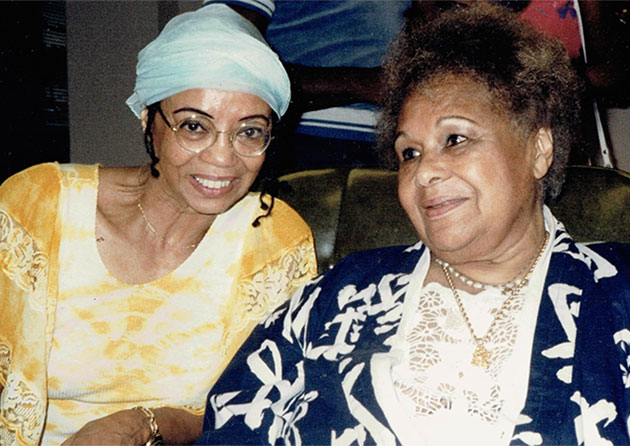 [contact-form-7 404 "Not Found"]